When you join Fanderson we'll send you a welcome letter, your membership badge and card and the latest issue of the club's own magazine FAB.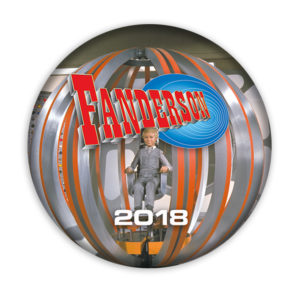 Your membership includes three issues of FAB per year (in spring, summer and winter) and each full colour issue features the latest news of Anderson productions, exclusive interviews, reviews, episode guides, special articles on merchandise and memorabilia, series production features and much more. Members can express their views in the FAB Mail pages, or write in about their favourite memories in Timelash. You'll be able to buy back issues of the magazine in our shop too, as stock allows.
Each year we send members an exclusive membership gift, mailed with the first FAB magazine mailed after we receive your membership payment. These are prepared for the first FAB issue each year, which is when we also mail that year's new membership badge. To ensure you don't miss out on a membership gift or badge, ensure you always renew your membership by the cut-off date given on your renewal form (which we'll send you with the final FAB issue of your membership).
For 2019/20 (being The Secret Service's 50th anniversary) the membership gift is The Secret Service Close Up book, charting every episode of Gerry and Sylvia Anderson's adventures of a parish priest who doubles as a secret agent! The 2020/21 membership gift will be mailed with FAB 95 onwards.
In addition, the club has a range of merchandise, produced exclusively for Fanderson members, which you can see in our shop.