To buy or renew your membership, browse and buy our exclusive merchandise you need to be a club member and set up a website account. Once you've set up your account you'll be able to easily come back again and again.
Your club membership is important to us, so we're currently managing memberships manually as well as via your online account.
So, you'll continue to get a renewal reminder with the last FAB magazine of your membership.
Any 'subscription ends' date in your online account refers solely to your online access, and not your club membership. In all cases, our manual membership database takes priority.
Click here and then choose the Membership package for the part of the world you live in. You'll see it appear in your basket and you can either continue shopping or click Checkout, when you'll be asked for your details.
Changing your address
If you need to change your personal details (such as the address we mail to) we need you to take all the following steps:
1 email us at fanderson.org.uk@outlook.com with your name, membership number, current postcode/zipcode and the changes you want to make us aware of
2 update your online club account by logging from the SHOP page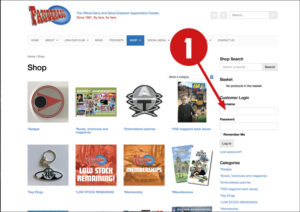 3 once you've logged in, click on My Account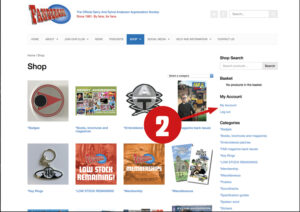 4 click on Addresses to update your address.
5  Click on Save once you've finished.
Thanks!