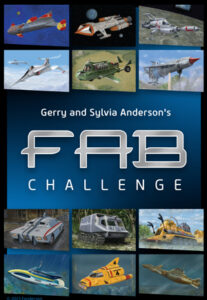 Gabriel
Length
This is a classic 1917 Model T Ford, with no special upgrades.
Firepower
The car has no weaponry.
Speed
The top speed for a Model T Ford is listed as 40mph. In The Feathered Spies, while on a mission, Father Unwin declares Gabriel's top speed. We  can rest assured that the priest is telling the truth and is not one to boast, so knows this is achievable.
FAB Factor
Although this is an ordinary car it is unique, the star vehicle of the series and is used on many special BISHOP assignments to protect the free world.
Year
Father Unwin states this is a Model T from 1917. The show is commonly believed to be set in the present day, although we do see a handful of futuristic vehicles.