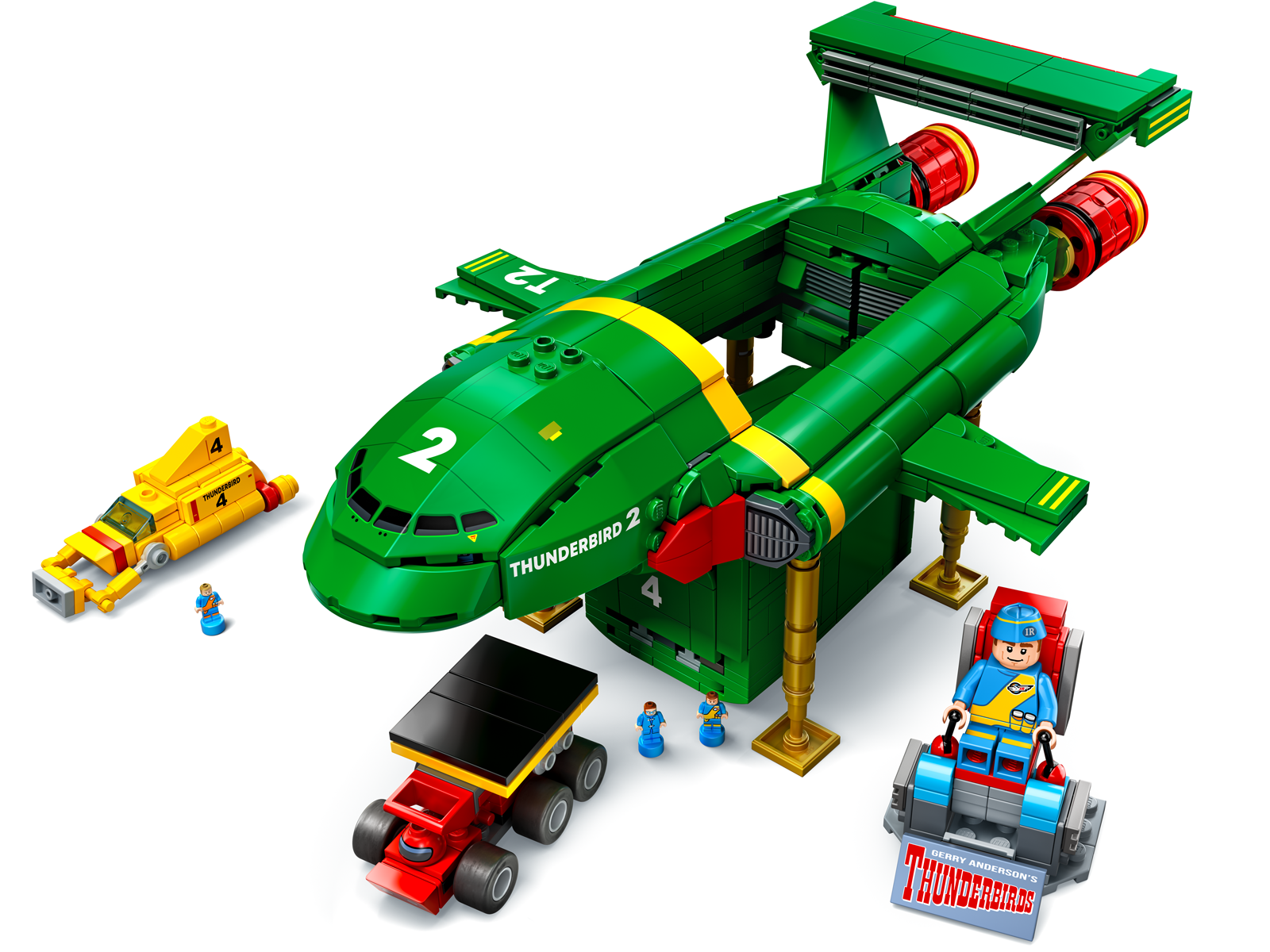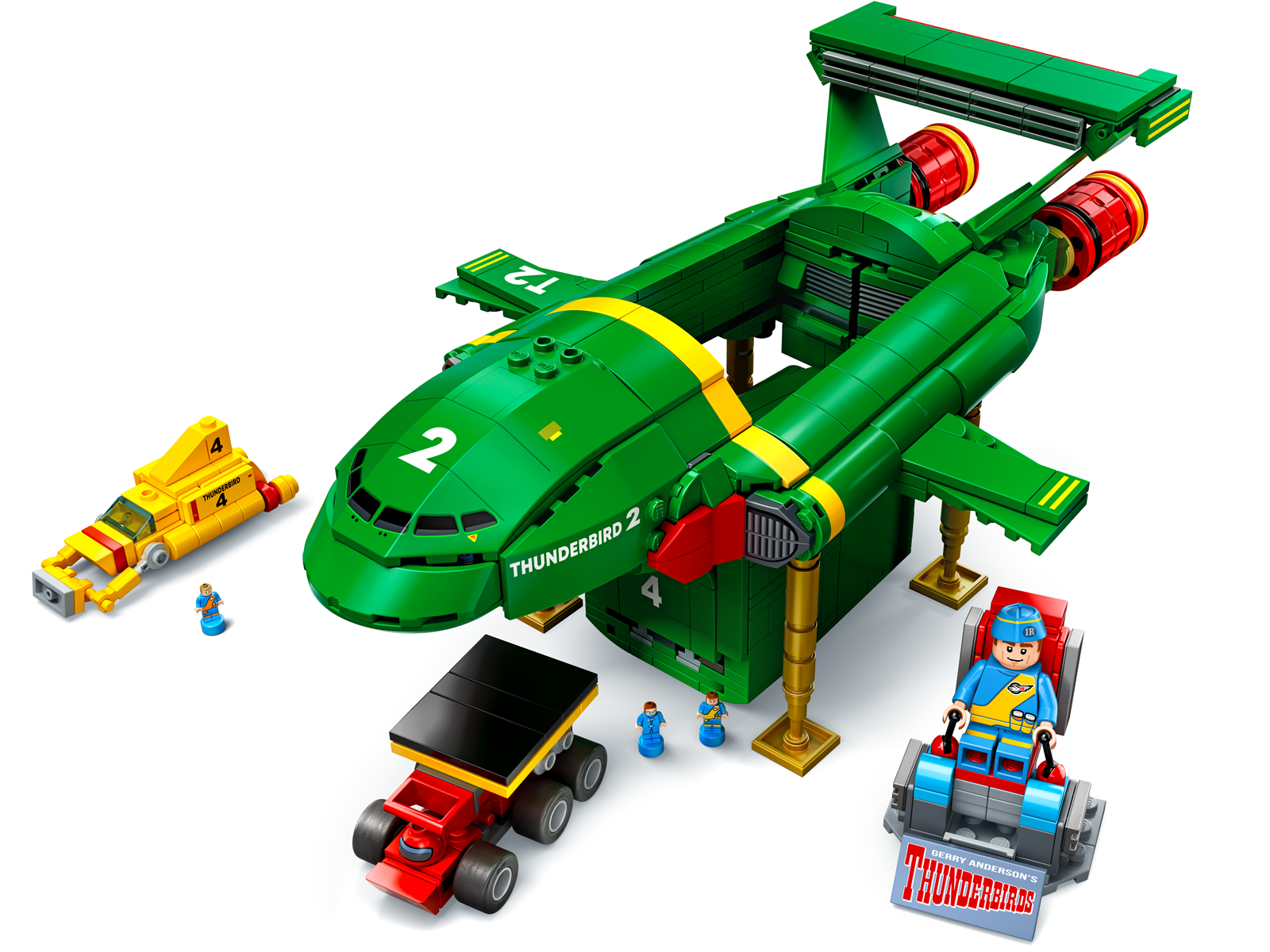 Lego Ideas was set up so that budding Lego set designers could see their design made into sets that we could all buy.
Lego fans can click to support the designs they like and, if a project gets over 10,000 supporters, it goes on to be assessed by the Lego team as a potential set.
Since Lego Ideas was set up in 2010 (as Lego Cuusoo), 26 sets have been produced on a wide range of topics. Andrew Clark has been luckier than most budding designers, as his Doctor Who and The Flintstones sets were both chosen to become reality.
Andrew's latest idea is this Thunderbird 2 set, and it needs just 300 more supporters to reach its goal. Now, at first glance some Fanderson members might be put off as it appears the design is of TB2 from the new Thunderbirds Are Go series, but click on the updates tab to see that there's actually a classic TB2 design from the original Thunderbirds series in the submission too!
You can read more about this Ideas set at Brickset and why not take a look at some of the other Anderson designs whilst you're on the Lego Ideas site.