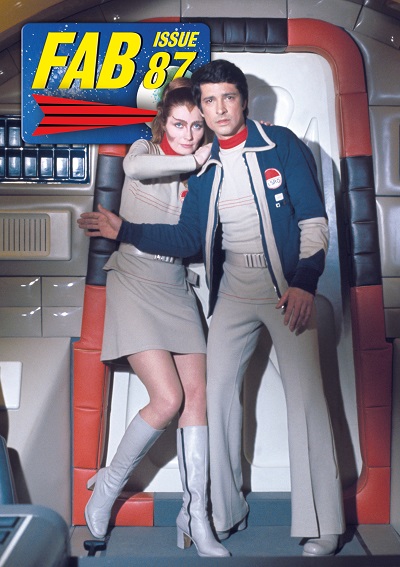 The latest issue of Fanderson's eagerly anticipated magazine, FAB, has been sent to all club members. FAB 87 is a treat for fans of all Anderson series, and includes:
WHY WE COULD NEVER REMAKE THE ORIGINAL THUNDERBIRDS Nick Williams interviews Thunderbirds Are Go's creative driving force and executive producer Richard Taylor to ask him a very important question.
TIMELASH: DOPPELGÄNGER we explore your memories of the fondly remembered space adventure, complete with an exclusive surprise!
APPRECIATION STATION
A new feature where we invite regular contributors to sum-up their favourite facet of an Anderson production. First up – Moonbase Alpha!
CLASSIC COMIC STRIP
We bring you the second part of Countdown's first Captain Scarlet comic strip.
TONY ANHOLT, THIS CHARMING MAN
Ian fryer meets Christien Anholt, who remembers his father's incredible career.
SCRIPT TO SCREEN – NEW CAPTAIN SCARLET: INSTRUMENT OF DESTRUCTION PART TWO
We take a detailed look at the series' unforgettable opening story, which saw Gerry Anderson return to the world of Spectrum after 40 years.
END CREDITS
Ian Wheeler investigates the Hammer Films guest stars of Space:1999.
DOPPELGÄNGER PART FIVE
Jonathan Baxter continues his visual re-telling of the Andersons' live action masterpiece.
How to get FAB magazine? Join Fanderson!
FAB magazine is available exclusively to Fanderson club members – we deliver three times a year, and we do our very best to make each issue a joy to read for every fan – regardless of your favourite series!