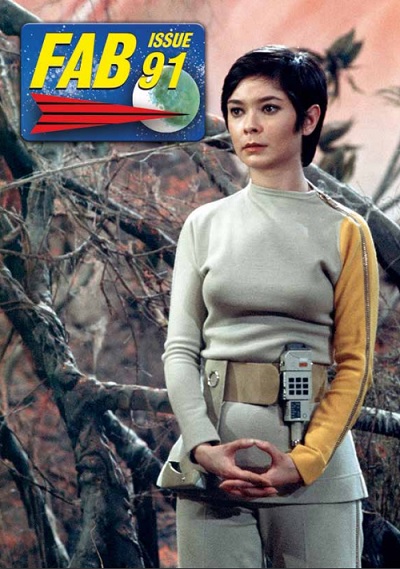 Santa pulled out all the stops to make sure FAB 91 is reaching fans before Christmas. This very special issue includes:
05 FAB NEWS
10 MIKE NOBLE – A CELEBRATION
We profile and celebrate the life of the popular, talented and much loved artist.
15 CHRISTMAS IN TOPSY TURVY LAND VIA LIVERPOOL
John Wilkinson remembers a very special Christmas many years ago…
16 THUNDERBIRDS: THE SECOND SERIES
We take a detailed look at the second series of International Rescue's adventures, and see how it compares to the first batch.
36 REMEMBERING ZIENIA MERTON
The much-loved actress and friend of Fanderson, who brought to life
Space:1999's unforgettable sweetheart Sandra Benes.
46 FAB NOTICE BOARD
48 APPRECIATION STATION
This issue, Ian Fryer talks dogs in Anderson productions!
50 FAB REVIEW
54 FAB MAIL
Let's see what you think of this Space:1999 Year One adventure…
62 END CREDITS
Ian Wheeler looks at Space Precinct in a new light.
64 THUNDERBIRD 6 PART THREE
Jonathan Baxter picks up where TV21 left off, with an exclusive photostory
re-telling of the second Thunderbirds feature film, the delightful Thunderbird 6.
How to get FAB magazine? Join Fanderson!
FAB magazine is available exclusively to Fanderson club members – we deliver three times a year, and we do our very best to make each issue a joy to read for every fan – regardless of your favourite series!