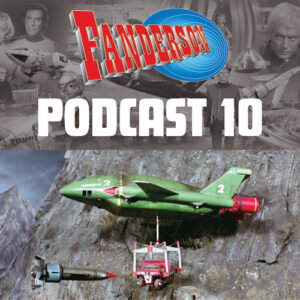 Click here for Podcast 10.
THIS EPISODE: In a format twist, for our 40th anniversary podcast we're trying an episode discussion panel. For this first panel, regular host Ros Connors discusses all things Thunderbirds End Of The Road with fans Kirsty Brown and Ian Fryer.
If you'd like to take part in a future Podcast panel, email fanderson.org.uk@outlook.com, noting the Anderson series that you're most interested in.
There's a link to all the podcasts in the menu bar above, or click here.
You can also subscribe to Fanderson podcasts at the iTunes and Google podcast stores, and now on Amazon podcasts and Audible too!
Thunderbirds End Of The Road clips ©1964 ITC, licensed by ITV Studios Global Entertainment
All other content ©2021 Fanderson