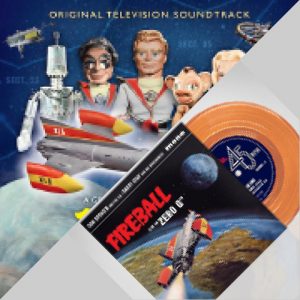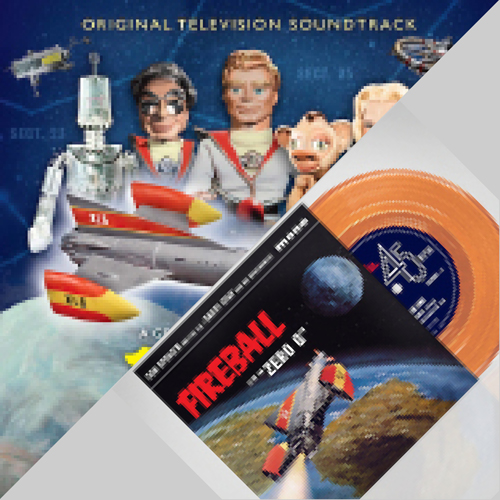 Taken from their upcoming Fireball XL5 album, Silva Screen have released a teaser 7″ single in transparent orange vinyl!
The disc features two tracks from the upcoming album: Fireball (Don Spencer and the XL5) on side 1 is accompanied by Zero G (Barry Gray and his Spacemakers) on side 2. Don Spencer's original 7" single release on His Masters Voice in 1962 reached number 32, remaining in the UK charts for twelve weeks (the original B side was another Don Spencer track, I'm All Alone Again, replaced on this release with Zero G).
The full soundtrack album follows in January, and you can pre-order it on CD or transparent orange vinyl right now! Produced in association with Fanderson, the album has 61 minutes of diverse tracks that give a flavour of Fireball XL5 and show Barry Gray's musical ingenuity.
You can find a link to the Fireball single, along with lots from other Anderson productions, in our new non-club merchandise section.