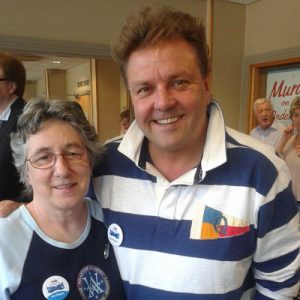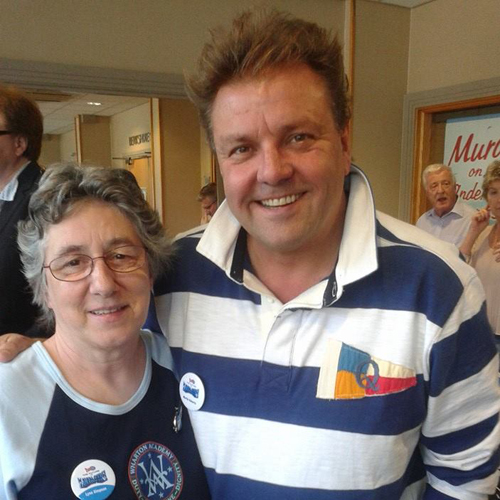 Television presenter Martin Roberts will be one of the contestants on the BBC's Celebrity Mastermind quiz this coming Saturday.
Martin is the proud owner of the policeman puppet Slim from the Thunderbirds episode Martian Invasion. He was a surprise guest at Fanderson's The Future Is Fantastic! convention in 2015, where he mingled with hundreds of other Anderson fans and was thrilled to meet Sylvia Anderson.
Perhaps not surprisingly, Martin's specialist subject on the quiz will be Thunderbirds!
Celebrity Mastermind will be on BBC One on Saturday 6th Feb at 7pm, and available afterwards on BBC iPlayer.
[picture: Thunderbirds fan Martin Roberts at Fanderson's The Future Is Fantastic! convention in 2015 with Martin Roberts fan, Lynn Simpson]