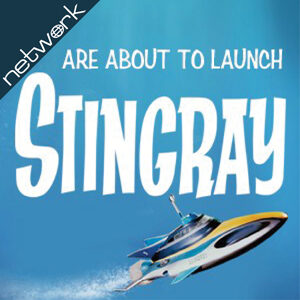 Network are offering Stingray fans the chance to watch yet another episode in high definition – free of charge!
Although we've all got to wait a little longer than planned for the complete series on Blu-ray Disc, Network are teasing us with the episode Deep Heat (having already shown us Treasure Down Below and A Christmas To Remember late last year). Not only that, but Deep Heat will be shown alongside a new documentary We Are About To Launch Stingray.
Enjoying this free treat couldn't be easier:
Create a free account at watch.networkonair.com
On Wednesday 6th April, login from 18:50 (BST), then go to the We Are About To Launch Stingray page to watch the special presentation in HD.
The programme will be free to watch again and again until 07:00 on Thursday April 7th.