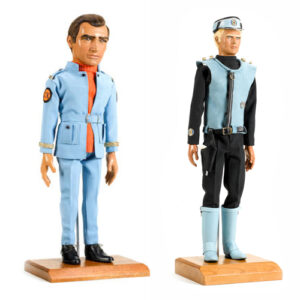 Two puppets created by Century 21 sculptor Terry Curtis will be up for auction at Bonhams' Film, Rock and Pop sale on 17th November.
From the collection of Terry Curtis, both have original heads, with Travers having an original Jeff Tracy body, whilst Blue has a replica body.
You can see the full auction catalogue, which includes items from the estate of Dame Diana Rigg, at Bonhams website.
Update
Captain Blue sold for £6,375 inc premium
Paul Travers sold for £12,750 inc premium