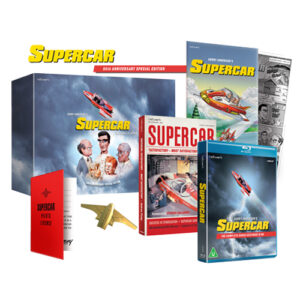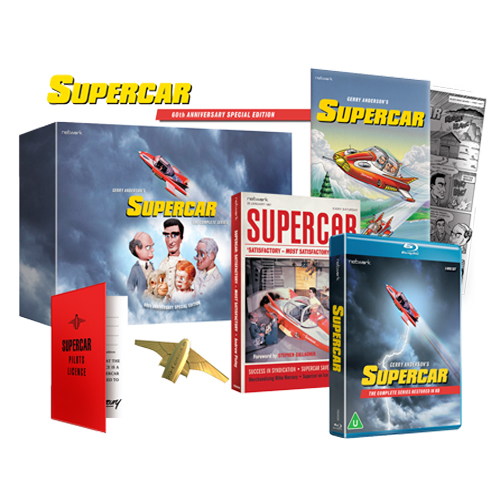 Just when we were hoping that Stingray would be Network's next Blu-ray Disc release, along comes Supercar to celebrate 60 years of Supermarionation!
Gerry and Sylvia Anderson's series has been remastered in High Definition from original 35mm film elements for this exclusive, deluxe limited edition Blu-ray.
Intrepid pilot Mike Mercury takes to the skies in his fantastical, jet-powered Supercar! With Professor Popkiss manning the console, and the eccentric Dr Beaker providing his customary blend of erudition and genius, the stage is set for a classic adventure series that blends action, humour and charm in equal measure!
As well as all 39 episodes, this special set includes Andrew Pixley's book on the making of Supercar, a new comic, replica pilot's license and badge, Full Boost Vertical documentary, audio commentaries by Gerry Anderson, archive and home home movie footage, and more…
The set will be available from 23rd August 2021, and you can pre-order your copy now, for just £60!