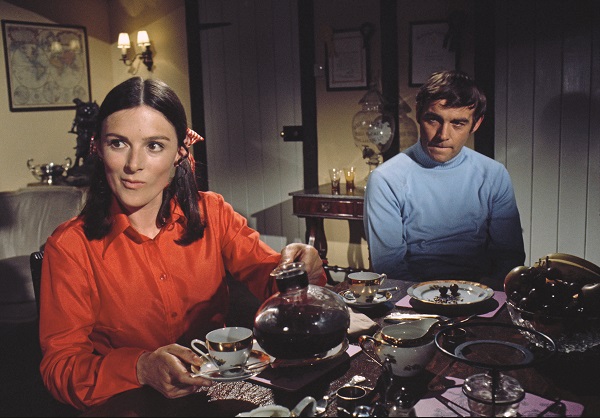 We are absolutely thrilled to announce that Susan Jameson and Michael Jayston will be attending Supercelebration in September.
The pair starred as the ill-fated brother and sister duo, Anne and Russ in the classic UFO episode The Sound of Silence. Since then, they have made numerous film and television appearances between them, with Michael memorably playing the villainous Valeyard in the Colin Baker era of Doctor Who, and Susan playing  the regular character of Esther Lane in New Tricks for over a decade.
Supercelebration is shaping up to be a real treat for fans of UFO, with Susan and Michael set to join fellow cast members Penny Spencer, Georgina Moon and Gary Raymond. And there could be more to follow…watch this space!
See our full list of confirmed guests.
Join us for a Supercelebration
The convention takes place from 20th to 22nd September at the 2019 Holiday Inn, Maidenhead.
Tickets to Supercelebration start from just £65 per person for one day, or £110 for the whole weekend. In this challenging financial climate, we've managed to keep the ticket price the same as our Special Assignment convention in 2017. That's because we're a fan club and no one is taking a salary.