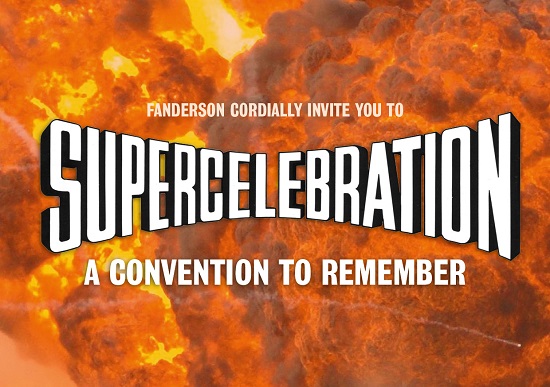 Fans have until 1st April to register for Supercelebration before prices increase – and that's no April Fools!
In this challenging financial climate, we've managed to keep the ticket price the same as our Special Assignment convention in 2017. That's because we're a fan club and no one is taking a salary.
Make sure you don't miss out on these fantastic prices and secure your spot now…
Price increases
Members:
Saturday or Sunday only – £55 rising to £65
Full weekend – £100 rising to £110
Non-members:
Saturday or Sunday only – £65 rising to £75
Full weekend – £110 rising to £120
Traders rates will also rise in line with Members, but Supporting packages will remain at current rates.
This is shaping up to be one Super Celebration!
With 15 guests already announced and 6 months still to go, this is shaping up to be one of the biggest Fanderson conventions ever. There will be amazing art and model exhibitions, workshops, screenings, mouthwatering memorabilia auctions and raffles and much, much more…
So what are you waiting for?