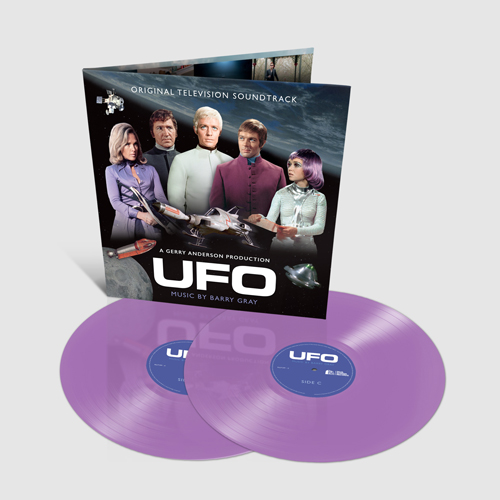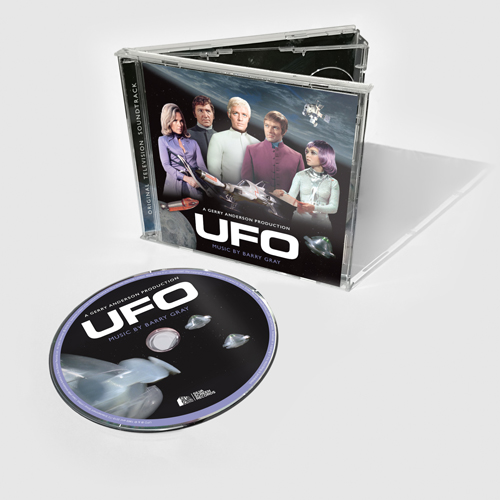 The long awaited commercial release of Barry Gray's freshly remastered score for Gerry and Sylvia Anderson's 1970 live action series, UFO, will be available worldwide from 13th September in CD, digital and vinyl formats.
2019 would have been Gerry Anderson's 90th birthday. To celebrate his legacy, Silva Screen Records will release a series of freshly remastered and compiled soundtrack albums from the iconic TV shows. Starting with UFO on 13th September, the Silva Screen releases will feature unforgettable TV themes and will cover all the major, worldwide popular series that Gerry Anderson produced. All the releases in this series are being newly compiled, mastered and designed by the creative team at Fanderson – The Official Gerry And Sylvia Anderson Appreciation Society.
Moving away from his signature militaristic sound which relied heavily on the brass and percussion sections, for UFO, Barry Gray produced a jazz tinged period score, rooted in lounge style. The softer sound, with extensive use of leitmotifs, follows Gerry and Sylvia Anderson's first live action sci-fi series. Featuring 26 episodes set in the futuristic 1980s, the series is inspired by the two big topics of the 60s – extra terrestrials and the first successful heart transplant. The timing was perfect for a story about the Earth community defending themselves from aliens intent on harvesting human organs and the storyline follows the constant battle of SHADO (Supreme Headquarters Alien Defence Organisation), a secret organisation defending earth against the invaders from space.
Barry Gray was both a classically trained composer and a versatile musician who worked as musical arranger for Vera Lynn, Eartha Kitt and Hoagy Carmichael, resident conductor of the RAF camp dance band and a TV composer. Indeed it was Vera Lynn who introduced Barry Gray to Gerry Anderson. Equally at ease composing for big ensembles, electronica, military bands and jazz ensembles, Barry Gray is best known for creating the music for Gerry and Sylvia Anderson's Supermarionation television series Fireball XL5, Thunderbirds, UFO, and Space:1999 and his influence on the TV score genre is still evident today.
For the best price, pre-order your double vinyl LP (£24.99) or the CD (£9.99) version from Silva Screen right now (prices correct at the time of publication).