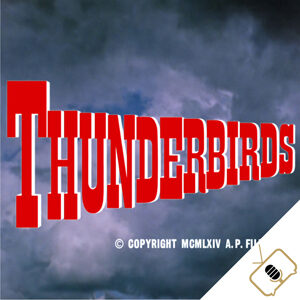 Talking Pictures TV is repeating Thunderbirds from Tuesday 24th October at 19:55.
---
Gerry and Sylvia Anderson's 1964 series Thunderbirds is to be broadcast in the UK on Talking Pictures TV!
This will be the series' first UK network broadcast in over two decades, when it had enjoyed a run on BBC Two. Talking Pictures TV will start their run with Trapped In The Sky on Saturday 2nd September at 15:00. See the TPTV trailer here.
Talking Pictures TV is available in the UK on Freeview/Youview 82, Freesat 306, Sky channel 328 and Virgin 445, with a streaming service at www.tptvencore.co.uk