Stand By For Action!
Fanderson's new 3-CD soundtrack to Gerry and Sylvia Anderson's 1964 series Stingray will be available from 1st August 2019.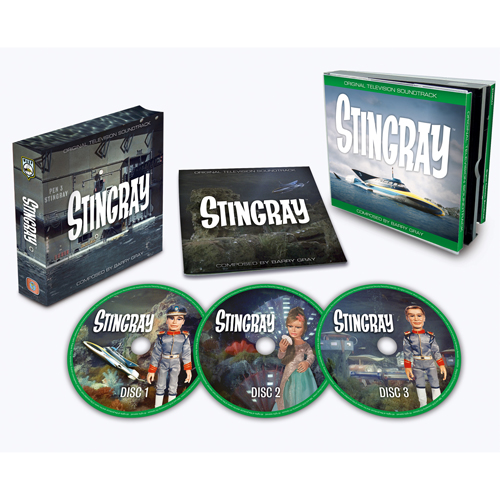 Remastered and substantially expanded from the club's long out-of-print 2009 release, this amazing box set of music from Stingray contains the most comprehensive set of recordings from the series ever produced.
Numerous versions of the opening and closing titles are accompanied by the commercial break sting, commercially released tracks and suites from over 30 Stingray episodes. The full-colour 40-page booklet is packed with track details, musicians and known recording sessions, and the package is completed by  a glossy slipcase.
Running for over 228 minutes, Fanderson's new Stingray album is a vital addition to your soundtrack collection.
Order yours here, for delivery from 1st August 2019.