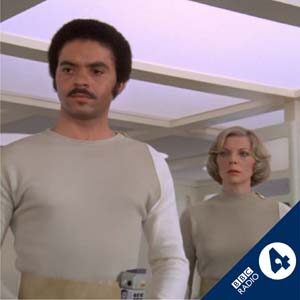 Space:1999's Dr Bob Mathias, actor Anton Phillips, is a guest on today's edition of BBC Radio 4's culture and arts magazine show Front Row.
75 years since The Empire Windrush arrived at Tilbury Docks from Jamaica on 22nd June 1948, Front Row marks the artistic and cultural contribution of a generation of people from the Caribbean, now characterised as the Windrush Generation, who arrived then, soon before or in the years following.
Presenter (and Space:1999 fan) Samira Ahmed talks with the Jamaican-born actor and director Anton Phillips about his career, including starring in Gerry and Sylvia Anderson's cult classic and directing James Baldwin's The Amen Corner in a landmark production on the London stage. The eagle-eared will also hear Alibe Parsons (Communications Officer Alibe in Year Two) in a clip from The Amen Corner.
Click here to hear the programme or search on the BBC Sounds app (the programme may not be available if you're outside the UK).