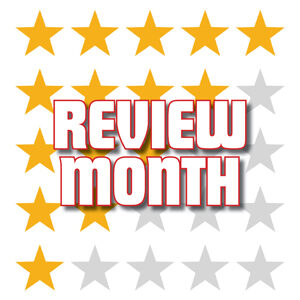 Review exclusive Fanderson merchandise on our website in August and we'll give you credit to use against future purchases!
Club members regularly say how surprised they are by the quality of Fanderson merchandise – they find it hard to believe it's all from a fan club. So, why not share how much you love your recent purchases and help others decide what to buy?
You can trust that reviews on our website are genuine as (unlike some less reputable outlets) only Fanderson members can leave reviews of merchandise they've bought*. Our reviews aren't bought from 'review farms' or created by robots, but are written by fellow fans who know their stuff.
Until the end of August, for helping your fellow fans, we'll give £1 credit for each member's product review that is published on the website.
So, having bought all that lovely Gerry and Sylvia Anderson merchandise, why not help other club members decide what to put in their basket with an honest review?
Our standard terms and conditions apply, plus:
*Only purchases made via the current club website (ie, since 15th May 2019) can be reviewed.
Obviously, we won't publish reviews that are rude, defamatory or otherwise unsuitable, but we're so confident in our products that we'll publish critical reviews if we get any.
The maximum amount of credit that can be collected by an individual club member during Review Month is £5 (ie, five published reviews).
Credit will be awarded in September in the form of a coupon code that can be used on the Fanderson website only.
Members must apply the appropriate coupon code at checkout – the discount cannot be applied retroactively.
Credit offered has no cash value.
We reserve the right to amend or withdraw this offer at any time.