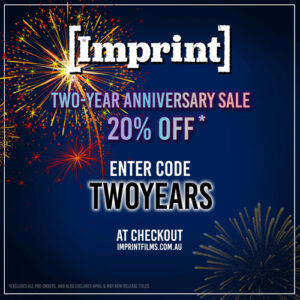 Imprint, the boutique, independent, Australian based DVD label which recently released the excellent Space: 1999 The Complete Series Ultimate Edition, are celebrating their first two years by offering customers 20% off their Imprint catalogue*, until Friday 3 June.
Just enter code 'TWOYEARS' at checkout, at imprintfilms.com.au.
*This offer excludes all pre-orders and also excludes April and May New Release titles.