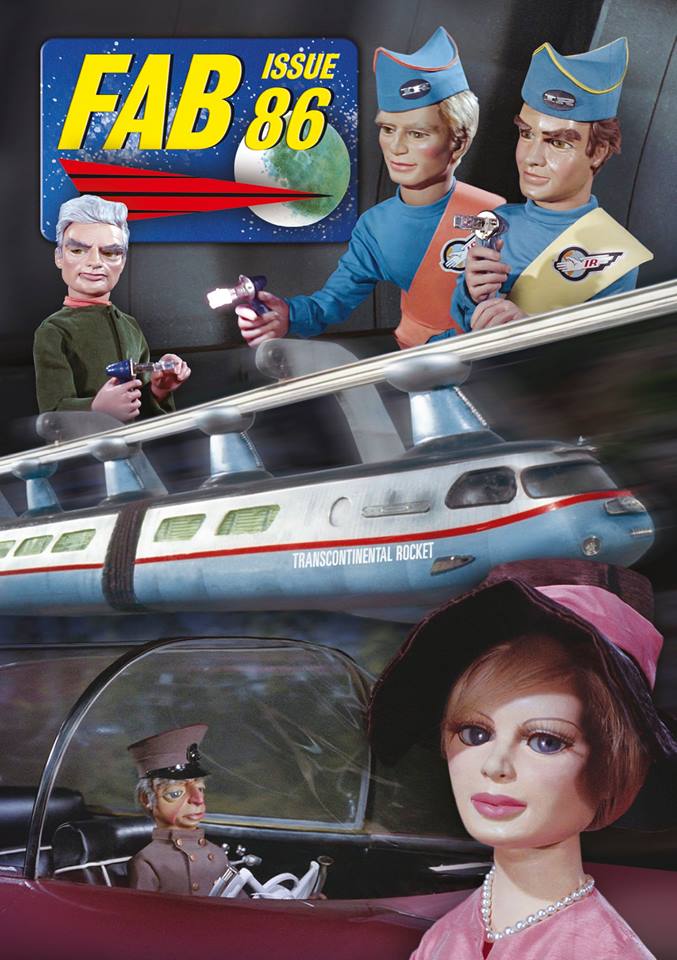 Fans of Anderson rejoice – FAB 86 is on its way to all four corners of the globe at supersonic speed.
As you might have guessed from our amazing cover courtesy of co-editor Mike Jones, this issue's Timelash celebrates The Perils of Penelope. FAB readers can immerse themselves in a world of Parisian suspense and intrigue… plus an exclusive surprise from a top Anderson artist!
Thunderbirds fans will also love our article titled You Bet!, where veteran Fanderson member Martin Townley takes us back to a special day in 1992 when he pt his Thunderbirds knowledge to the test.
In The Big Rat Part One, we look back at the adventures of WIN's most special agent, Joe 90, both on screen and in print. On the live action front, co-editor Ian Fryer investigates Crossplot, the 1970 live-action Roger Moore feature film which featured the work of Century 21's  special effects team.
This issue also has a distinct extraterrestrial theme. We look back at ten top alien abductions in UFO and bring you the first part of Countdown's very first Captain Scarlet comic strip. We then fast forward 40 years to New Captain Scarlet,  where we take a detailed look at the series' unforgettable opening story, Instrument of Destruction  Part 1, in a fascinating new script to screen.
There's also all the much-loved regular features, including FAB News, where we report on Fanderson Chairman Nick Williams's exclusive access to Weta Workshop, the SFX home of Thunderbirds Are Go.
We hope you enjoy!
How to get FAB magazine? Join Fanderson!
FAB magazine is available exclusively to Fanderson club members – we deliver three times a year, and we do our very best to make each issue a joy to read for every fan – regardless of your favourite series!