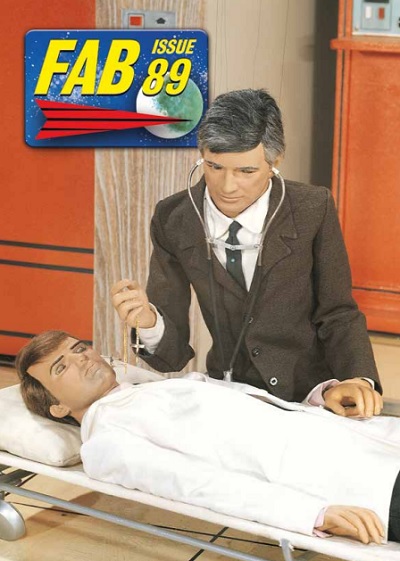 The 89th issue of FAB magazine is now on its way to all Fanderson club members. The FAB editorial team have pulled out all the stops to bring you this issue and we hope you love it as much as we do!
Here's all the lovely stuff we have lined lined up for you this time…
IN PRAISE OF SPACE PATROL
Ian Fryer lifts the lid on another popular 1960s space-aged adventure, Roberta Leigh's Space Patrol.
A LEGACY OF MAKING MAGIC
We continue our exclusive series of interviews with key people involved in ITV's news Thunderbirds Are Go series, as Nick Williams interviews Production Designer Ben Milsom and Concept Artist Christian Pearce.
TIMELASH THE SECRET SERVICE – A QUESTION OF MIRACLES
In our cover feature, FAB readers look back at the second episode of The Secret Service, which sees The Secret Service re-introduce a former Spectrum captain to its cast. Plus an exclusive cutaway by Graham Bleathman!
WELCOME TO YOUR FUTURE: THIS IS 2068
Jonathan Baxter reports back on a very special future history.
APPRECIATION STATION
Mike Jones disappears to a remote icy Supermarionation climb… No not that one!
END CREDITS
Ian Wheeler goes to the movies with International Rescue.
THUNDERBIRD 6 PART ONE
Jonathan Baxter picks up where TV21 left off, with an exclusive photostory re-telling of the second Thunderbirds feature film, the delightful Thunderbird 6.
How to get FAB magazine? Join Fanderson!
FAB magazine is available exclusively to Fanderson club members – we deliver three times a year, and we do our very best to make each issue a joy to read for every fan – regardless of your favourite series!