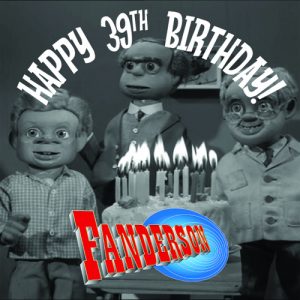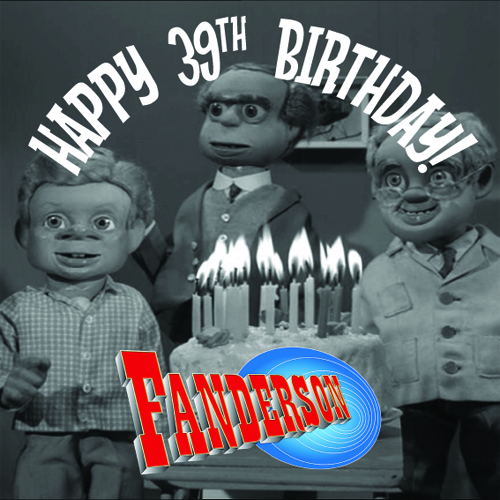 39 years ago today, representatives from clubs Anderpup and the Century 21 Appreciation Society, the Fanderson 81 convention and ATV Licensing met with legendary TV and film producer Gerry Anderson at Pinewood Studios.
Together, they pooled their ideas and talents to form the world's only official appreciation society for the work of Gerry and Sylvia Anderson.
On behalf of all Fanderson members, a big THANK YOU to Gerry Anderson, Pam Barnes, Mark Jones, Barbara Kitson, Chris Leach, David Nightingale, Phil Rae, Keith Shackleton, Brendan Sheehan and John Williams for giving our club such a great start.
39 years on and the club's going stronger than ever, so thanks to all Fanderson members – especially the committee members over the years and those who have made a significant contribution (recognised as a Friend Of Fanderson or Life Member).
Join us in celebrating today with something bubbly, and you can read more about Fanderson's beginnings here.