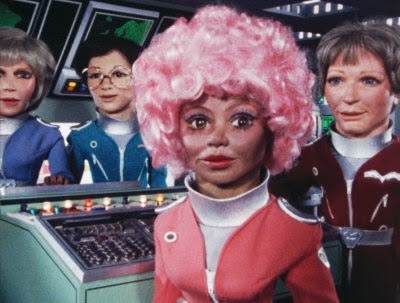 We are excited to reveal that Terrahawks modelmaker John Lee has agreed to attend Special Assignment at the end of September.
Working under Special Effects Director Steven Begg, John designed and built many of the weird and wonderful space craft that appeared in the series. John has been a staunch supporter of recent Fanderson events, coming to both our 30th anniversary birthday celebration of Terrahawks, and The Future is Fantastic!, our last full-weekend convention in 2015.
John will be joined at Special Assignment by fellow Terrahawks crew member and puppeteer Judy Preece, as part of a packed guest list of stars from across the Anderson universe. You can see the full list here.
SIGN UP TODAY – TICKETS STILL AVAILABLE!
Tickets to Special Assignment start at just £65 per person for one day, or £110 for the whole weekend. We've managed to keep the ticket price the same as The Future Is Fantastic! convention in 2015 because we're a fan club and no one is taking a salary. Saturday-only or Sunday-only tickets do not include the Saturday evening meal or any other refreshments that are included in the weekend ticket.