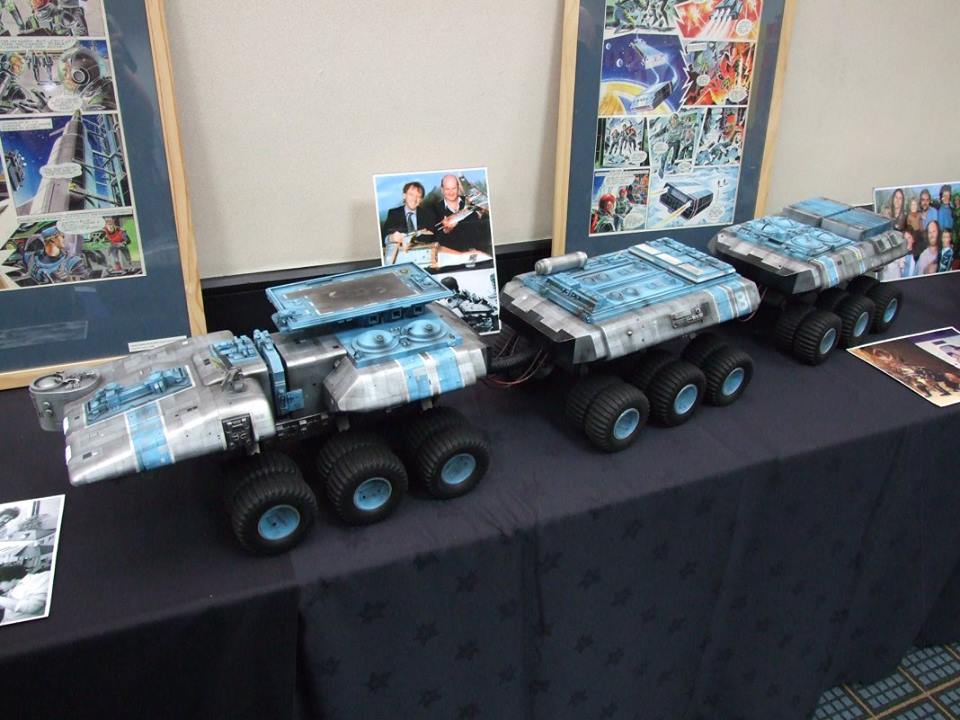 We are excited to reveal that Terrahawks modelmaker John Lee will be attending Supercelebration in September.
Working under Special Effects Director Steven Begg and alongside fellow modelmaker Steve Woodcock, John designed and built many of the weird and wonderful space craft that appeared in the series. He has since gone on to amass a wealth of credits as director of photography on film and TV.
John will be joined at Supercelebration by fellow Terrahawks production crew members Steve Begg, Peter Tilbe, Gary Tomkins, Terry Adlam and Kaye Main.
Join us for a Supercelebration
The convention takes place from 20th to 22nd September at the 2019 Holiday Inn, Maidenhead.
Tickets for club members to Supercelebration start from just £75 per person for one day, or £130 for the whole weekend. In this challenging financial climate, we've managed to keep the ticket price the same as our Special Assignment convention in 2017.
That's because we're a fan club and no one is taking a salary.