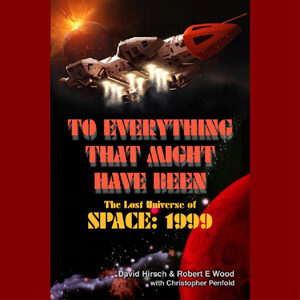 Extensively trailed in Fanderson Podcast 8, Telos Publishing has announced their forthcoming 'must have' book for all Space:1999 fans.
To Everything That Might Have Been: The Lost Universes of Space: 1999 is written by David Hirsch and Robert E Wood with the series' story consultant Christopher Penfold. The book "delves deep into the early days and development of the show, includes details from recently discovered documentation and correspondence to provide the most detailed view yet of exactly how Space:1999 came to be and how it developed".
More details as they become available.