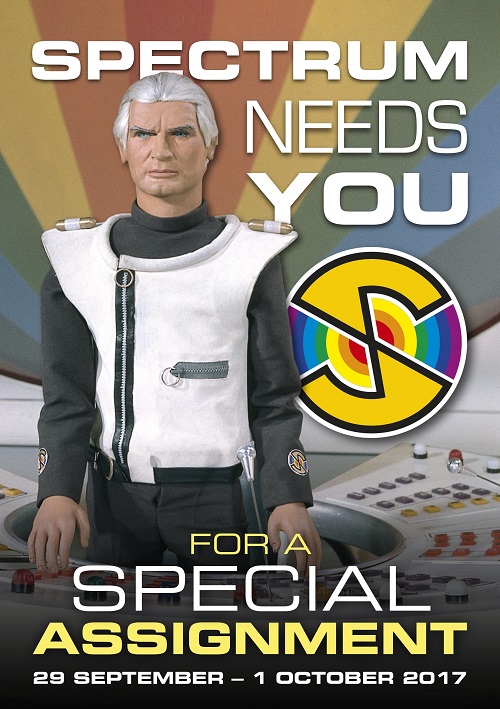 We are very excited to  announce that Nicholas Parsons will be joining the guest list of Special Assignment in October.
Nicholas wrote his name into the Anderson universe when he was cast as the voice of Sheriff Tex Tucker in Four Feather Falls.
The hero of the show, Nicholas's character Tex kept the peace in the eponymous small town in Kansas, with the aid of four magic feathers which allowed his dog and horse to talk, and his guns to swivel and fire by themselves!
Four Feather Falls is of course just a tiny part of Nicholas's long career in television, radio and theatre, and he is perhaps best remembered for his role as gameshow host on the hugely popular Sale of the Century.
SIGN UP TODAY
Tickets to Special Assignment start at just £55 per person for one day, or £90 for the whole weekend. We've managed to keep the ticket price the same as The Future Is Fantastic! convention in 2015 because we're a fan club and no one is taking a salary. Note that Saturday-only or Sunday-only tickets do not include the Saturday evening meal or any other refreshments that are included in the weekend ticket. Ticket prices will, however, rise in spring 2017.