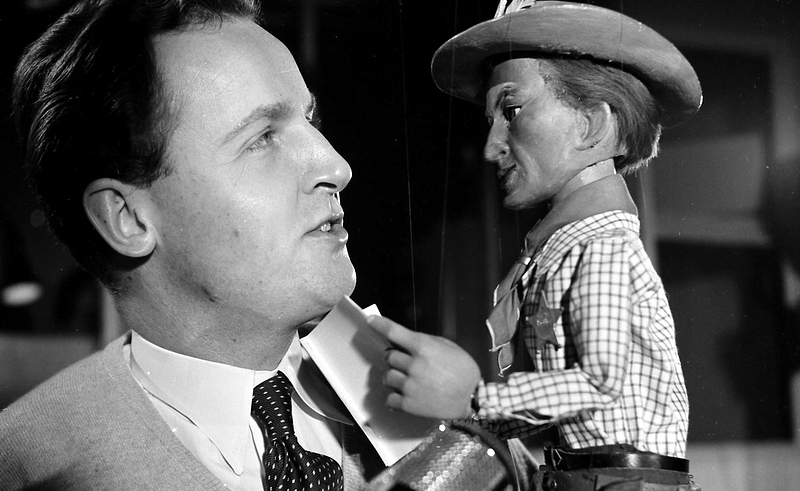 Fanderson is saddened to hear of the death of Nicholas Parsons at the age of 96.
Nicholas was famous among Anderson fans for voicing Sheriff Tex Tucker and radio operator Dan Morse in Four Feather Falls in the early 1960s, where he performed alongside his then-wife Denise Bryer, who later went on to work on Terrahawks.
However, he found much wider appeal and ultimate cult status as the host of BBC Radio 4's panel game Just a Minute, a role that he filled from its inception in 1967 through to his death, as well as the TV quiz show Sale of the Century, which ran throughout the 1970s. He was also a regular guest on The Benny Hill Show and starred in the memorable Doctor Who story The Cure of Fenric in 1989.
Nicholas was an enthusiastic supporter of Fanderson events and was always happy to discuss his associations with the Anderson productions.
His family and friends are in our thoughts.