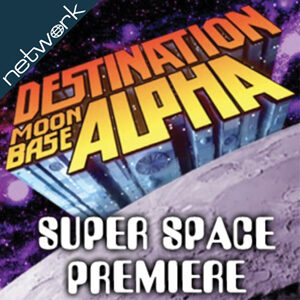 Enjoy an exclusive taste of what's in store on Network's stunning Space: 1999 Super Space Theater Blu-ray box set!
Here's the classic Destination Moonbase Alpha TV movie – but as you've never seen it before! Rebuilt from the high definition restorations created for the series itself, this feature-length adaptation of The Bringers Of Wonder two-parter is presented here as a widescreen special edition featuring enhanced special effects. With an exclusive new introduction by David Hirsch (mastermind behind the original Super Space Theater shows) and Tim Mallett from Kindred Productions (mastermind behind the new restorations), it's an event no self-respecting Space: 1999 fan can afford to miss!
The movie will be free for everyone with a Network On Air account to watch from 7pm on Tuesday 25th January until 7pm 1st February.