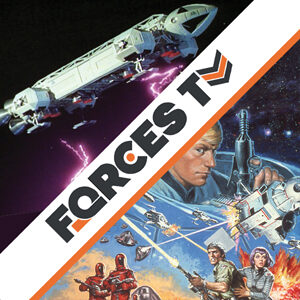 On 30th June 2022 we'll say goodbye to Forces TV, which in recent years has become the home to much classic British television, including UFO and Space:1999.
Forces TV was originally a military-themed factual channel but in time its primetime schedule has become the home of such comedy classics as Bless This House, Sorry! and Oh No It's Selwyn Froggitt, and dramas including CHiPs, Doctor Who and Return Of The Saint.
Together with the bizarrely-named Horror channel, Forces TV has also broadcast Gerry and Sylvia Anderson's UFO and Space:1999 numerous times in recent years.
Forces TV is closing as the frequency spectrum used to broadcast it and other channels is being handed over to the expanding 5G mobile network. You can read more about this here.
A statement from BFBS (the charity that runs Forces TV) says:
"We are very sad to go but, as a military charity and media organisation, we're focusing our resources on our core mission: to entertain, inform, connect and champion our UK armed forces, families and veterans."
Farewell, Forces TV, it's been great knowing you.