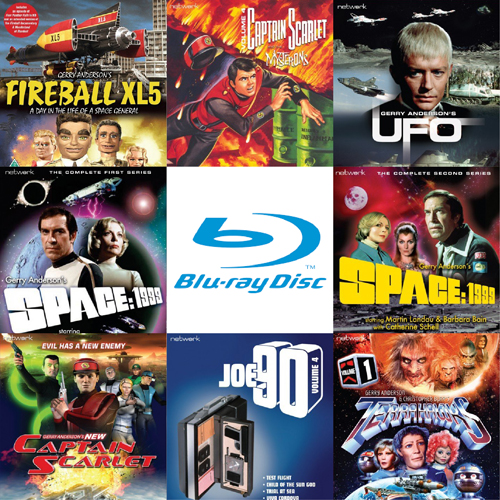 Whilst you're waiting for the Supercar BD boxset, why not stock up with other Anderson titles in HD as Network are having another sale, offering 35% off a great range of Blu-ray Discs!
The 70 titles on offer include Fireball XL5, Captain Scarlet And The Mysterons, Joe 90, UFO, Space:1999, Terrahawks and New Captain Scarlet.
There's loads of other classic TV in the sale too, including Department S, The Professionals, Robin Of Sherwood, Space Patrol.
Network's HD35 sale is only on until 16:00 on Tuesday, 3rd August 2021, and whilst stocks last, so don't delay!