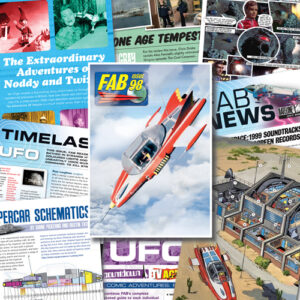 We're delighted to report that FAB 98 is now winging its way to hundreds of Fanderson members around the world. Hopefully, for many it should arrive just in time for the club's 40th anniversary – 20th August 2021.
In this issue:
Ian Fryer looks at the birth of ITV, and how Noddy led to The Adventures Of Twizzle (via The Woodentops)
club members give their views on UFO Kill Straker! in our regular Timelash column
Chris Drake looks back at Stingray The Cool Caveman
we return for a fourth visit to the UFO comic strips in Countdown and TV Action
Alistair McGown explains how FOMO (fear of missing out) isn't a new phenomenon – he experienced it with Space:1999
Andrew Clements' account of adapting the 60s Thunderbirds novel for a new audience
we celebrate 60 years of the first Supermarionation series – Supercar – including an exclusive cutaway of Black Rock Base by Graham Bleathman
the fourth part of our exclusive Thunderbirds Are Go photo-strip by Jonathan Baxter
enter our competition to win a UFO Visual Archives book
plus FAB news, FAB Mail and more
With this FAB we've mailed a second set of our 40 FAB Years picture cards. Stick with us and by the end of the year you should have a full set (and an album to put them all in)!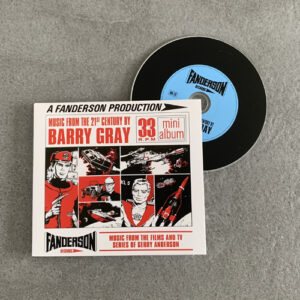 FAB 98 also sees the first deliveries of our 2021 membership gift. For this special year we wanted to revisit two of our most popular and oft-requested gifts – the 7″ Barry Gray EPs given to members in 1986 and 1988. We've given them a bit of a brush-up and they're both on our exclusive new CD! We can only give this CD away as part of our membership package, so if you get a renewal notice with FAB 98 or 99, make sure you renew so that you don't miss out!
If you missed out on last year's membership gift (or just want a second copy), the fantastic Century 21 Complete Puppet Catalogue is now available in the Shop.
Note that we made a mistake with the competition closing date and 'renew by' date – they should both read 30th September 2021. Sorry!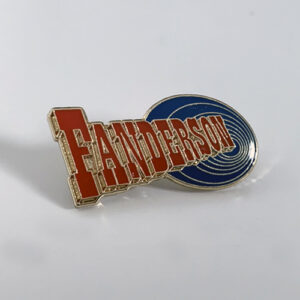 Annoyingly, as we completed the mailing we also noticed the box of this year's anniversary enamel club badges – one of each should have gone in the packages! We'll keep them safe and mail them with FAB 99.
If you were late renewing your membership, and so haven't been included in the FAB 98 mailing, we haven't forgotten you! Your membership will re-start with FAB 99.
UPDATE 26th August 2021
Although FAB 98 was mailed last week, it seems that quite a few members still haven't received their packages. There is a distribution problem in the UK caused by a shortage of HGV drivers, coupled with people in the logistics industry isolating due to covid. In some areas post only being delivered every third day. 
Overseas packages seem to be relatively unaffected. 
Thank you for your patience, and we hope all UK packages will be delivered by the end of the week.
If you're ever worried something we've sent might have gone missing in the post, please check our Shipping And Returns page before contacting us.
Anyone who missed FAB 97 can now buy it as a back issue, and last year's membership item – Century 21 Complete Puppet Catalogue – is also now available to buy in the Shop.
How to get FAB magazine? Join Fanderson!
FAB magazine is available exclusively to Fanderson club members – we publish three times a year, and we do our very best to make each issue a joy to read for every fan – regardless of your favourite series!