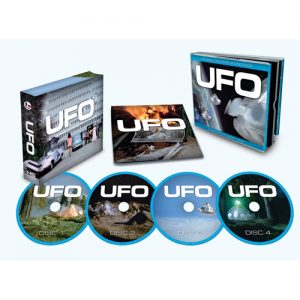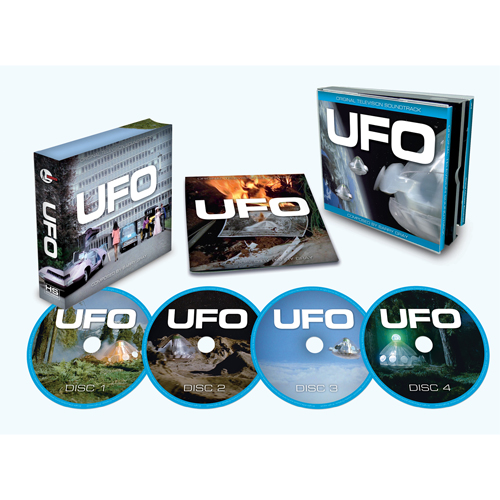 Fanderson members are reporting sightings of UFOs. That is, the club's new 4-CD UFO soundtrack album, which is now being delivered to members!
We started taking pre-orders for the set from 1st March and, in under a month, 25% of our stock has already been bought. Like all club merchandise, the UFO soundtrack is a limited edition so when it's gone, it's gone!
We regularly get emails from members saying "I wish I'd bought your Space:1999 Year One or Thunderbirds soundtrack" or "I wish I'd met Gerry or Sylvia Anderson at one of your conventions", but now it's too late. Don't be one of those 'I wish…' people and chance missing out on the UFO soundtrack – buy yours today!
Please note that in the current situation we're dispatching orders as postal services are still operating, though it may take longer than usual for your package to arrive.