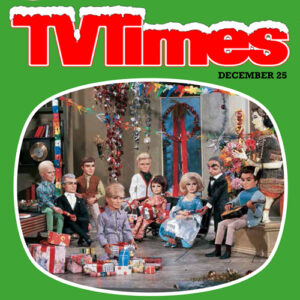 At a loss for some quality seasonal television from the broadcasters this Christmas? Why not dig out the TVTimes special that we mailed with FAB last year (and again recently for new members)?
Surround yourself with some treats and a little something to wash it all down, then feast out all day on the very best seasonal Gerry and Sylvia Anderson entertainment (and remember, Stingray A Christmas To Remember is just one of the many programmes now available in high definition).
PS – Obviously, but just in case anyone thought otherwise, in the supplement the 40th Anniversary Quiz closed on 31st January 2021, and Six-Five Special offers were valid until 14th February 2021!